John Greed Jewellery Hot 100
JOHN VOTED INTO THE JEWELLERY HOT 100
In September 2011 John Greed was officially recognised as one of the most influential people in the UK jewellery profession.Professional Jeweller magazine in association with the Company of Master Jewellers voted John as one of the industries big shots with a prestigious awards ceremony at the dazzling venue, One Mayfair. John said of the evening: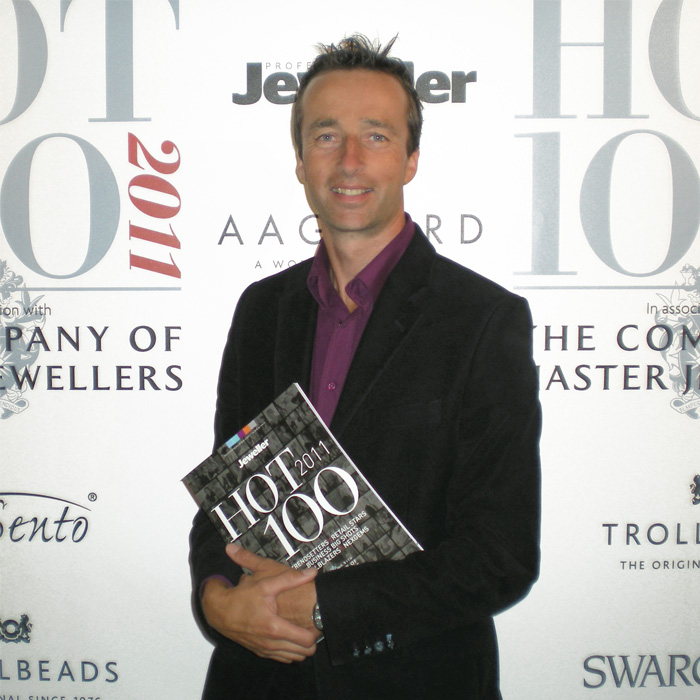 "It is very nice to have all your efforts recognised within your industry. In a way it felt like I had finally arrived and yet with myself and my team engaged in so many new and exciting projects it feels like we have only just begun."
"It was also a great chance to catch up with a lot of friends within the industry who like me, would normally be too busy to come together and chat."
"The venue was stunning, very Gothic and theatrical, my line of country!"
To see the Jewellery Industries' full write up on John, click here