Like all successful things, PANDORA is much copied. The fakes fall into two broad categories: those that are simply charm bracelets or beads like PANDORA but do not pretend to actually be PANDORA and those that that are actually pretending to be PANDORA.
We see a lot of customers who have unwittingly bought bracelets and charms that pretend to be genuine PANDORA and are not. They usually come to us because there is a problem with their bracelet due to a quality issue.
On the high street this is pretty obvious as a genuine dealer will have all the PANDORA window displays, furniture and packaging. If you are overseas this should also be the case. Genuine PANDORA jewellery is NOT sold in markets, from stalls or anywhere else other than reputable jewellery shops.
Online, things get a bit trickier. In the U.K. there are only a handful of genuine, authorised PANDORA retailers.
You can tell we're genuine because we have the 'Certified PANDORA online retailer' logo on our website. Also, anyone with 'PANDORA' in their domain name other than PANDORA in the U.K. is fake. PANDORA for brand protection purposes do not allow us to trade with 'PANDORA' in our domains. A lot of them are Chinese or Indian sites pretending to be genuine PANDORA sellers. You will be lucky to get anything back for your money from these sites. You will also see our name listed as an official retailer on the official PANDORA website (pandora.net)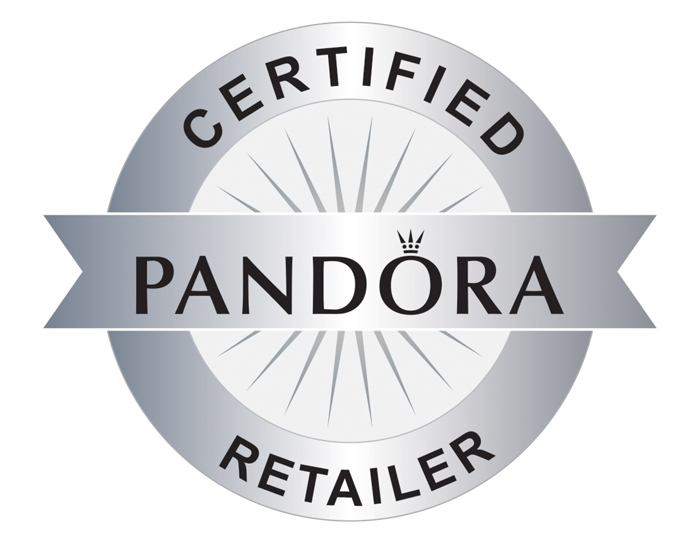 Genuine PANDORA is not traded on Amazon and only a very small amount on Ebay is genuine. So if you are contemplating buying fake PANDORA because you think it will save you money, consider the following:
• We receive many Genuine PANDORA bracelets with fake beads that have become stuck on PANDORA's patented screw thread system. Usually the PANDORA bracelet has been damaged in the attempt to remove the bead.
• The point of fake goods is to make fast cash for the supplier. This usually means that fake goods are built to a quality to impress at the point of sale and that's it. Most instantly they fall to bits right after the purchase and indeed have been designed to. So however little you have spent or how much you've saved it's often a complete waste of money. We see dozens of fake PANDORA bracelets and they are all poor quality imitations.
• A bracelet swinging around your wrist all day long needs to be high quality and well built to withstand the daily rigours, to go for anything less than the genuine article is a waste of time.
• The whole point of PANDORA is the ability to treasure your precious moments, and if your perception of your charms is of cheap counterfeits, you've missed out on the whole point and real value of PANDORA .
Buy the genuine thing, save yourself lots of trouble and feel fantastic about your PANDORA bracelet.