Getting Started with Pandora Bracelets
GETTING STARTED WITH PANDORA
PANDORA charms and bracelet's popularity lies in the personal value each charm represents to the owner.
Charms are often bought to commemorate special occasion's and convey personal meaning.
How do PANDORA bracelets work?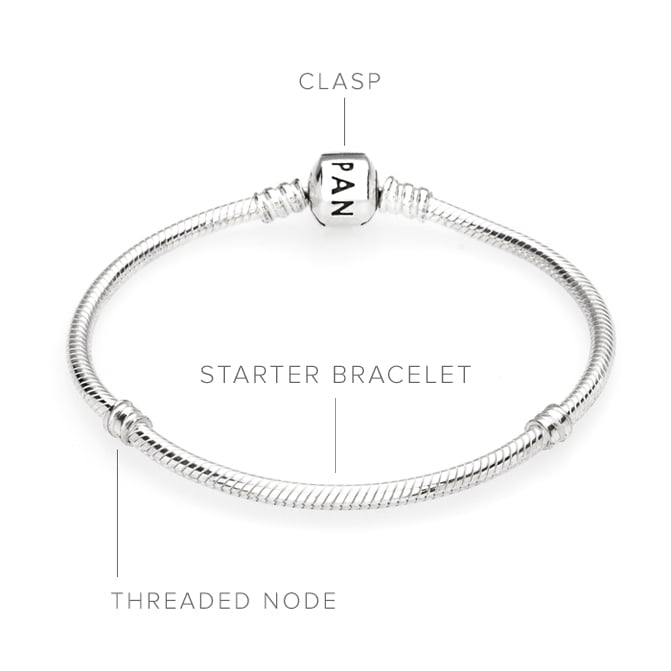 1. Firstly you must choose your starter bracelet on which you put all your
charms
. The most popular starter
bracelet
is shown above although there are many other different types to choose from
here
including starter bracelets made from
leather
or
gold
.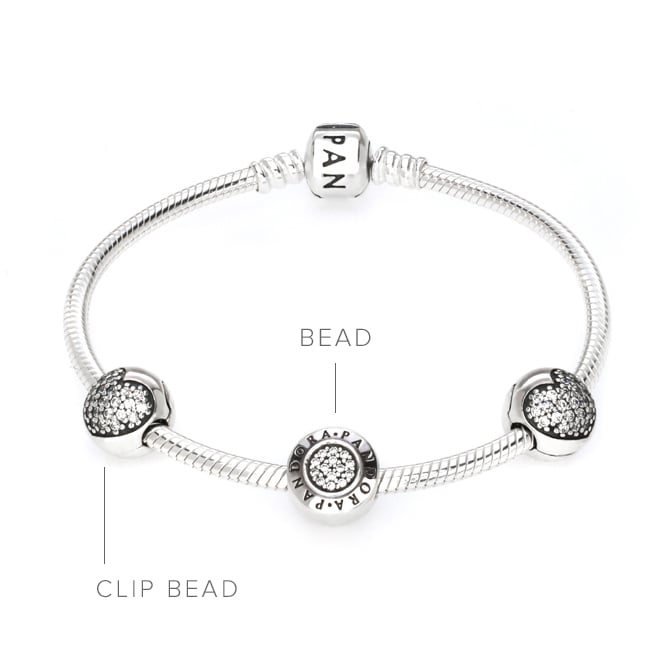 2. To stop all the charms sliding around to the bottom of the bracelet where they would not be seen the bracelet is divided into three sections. To do this special '
clip beads
' are available. These are first snapped onto the two threaded nodes that feature on all the
silver
or
gold
starter bracelets.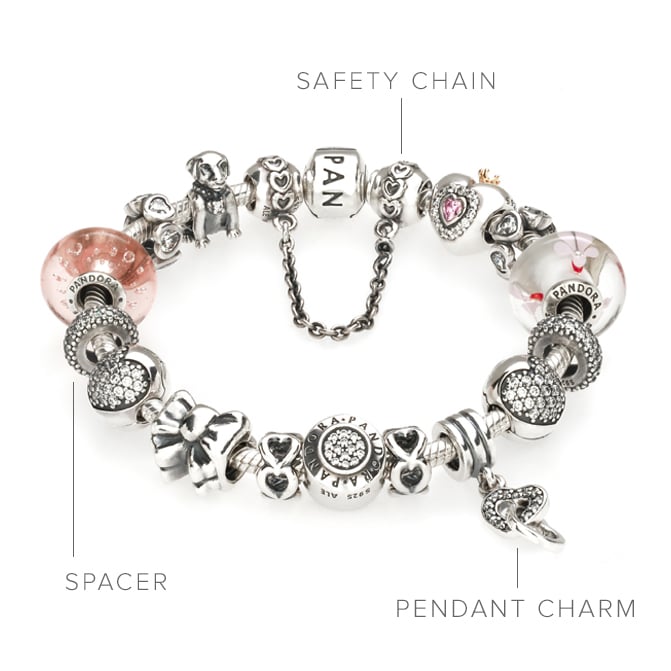 3. You then select or are gifted
charms
and thread them onto your bracelet. If your bracelet is very important you can make it more secure by adding a
safety chain
. You can use
spacers
as an inexpensive way to add variety to your bracelet or create added drama with a pendant charm.
What else can I do with my favourite PANDORA charms?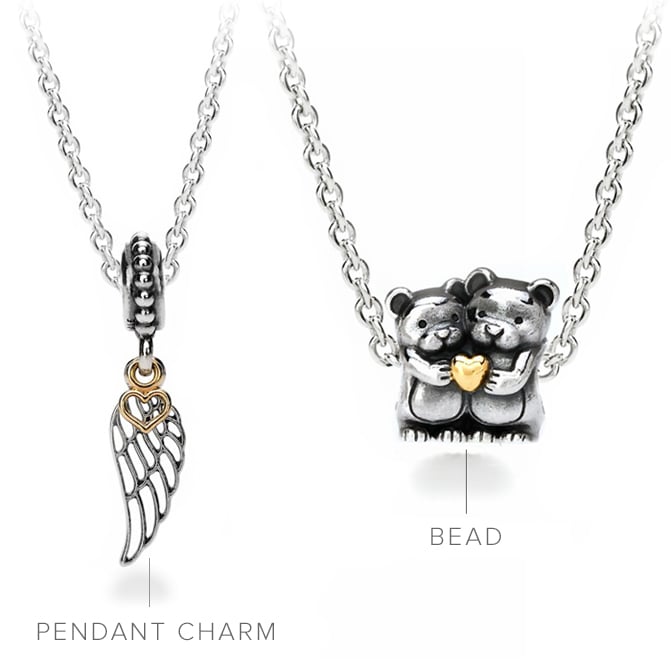 PANDORA charms look fantastic on a
chain
. This is especially true of the dangle charms.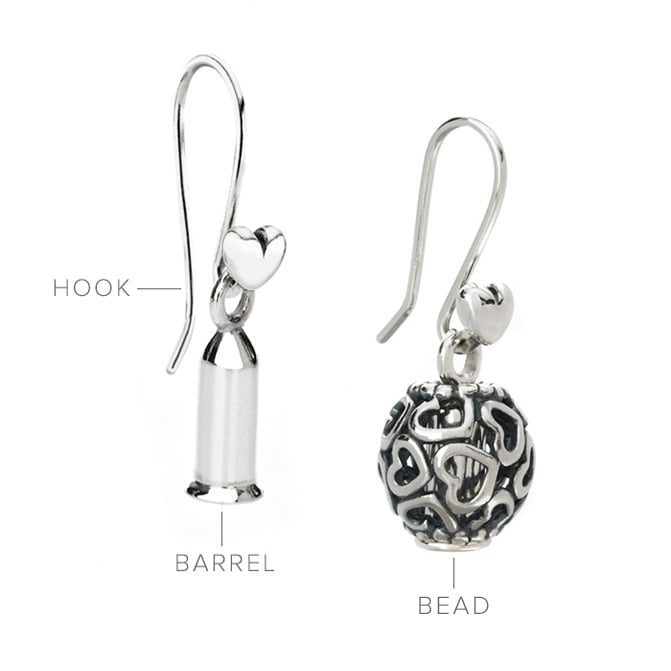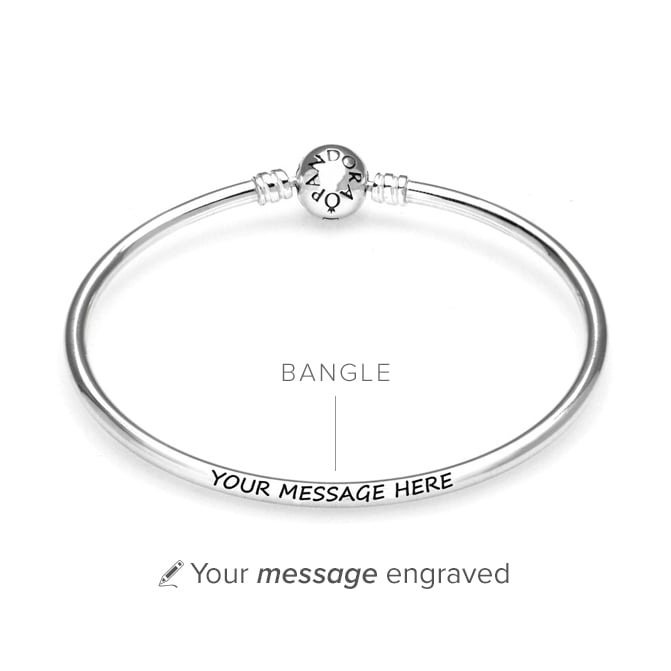 Create a different look with the PANDORA
Bangle
. This solid silver bangle fits all the same
charms
as the Pandora moments
bracelet
. Wear the charms on their own or secure them in place with the use of
clips
.
What else do PANDORA make?
PANDORA offer women a universe of high quality, hand-finished, modern and genuine jewellery products at affordable prices
PANDORA ESSENCE
COLLECTION is a
concept of charms
and
bracelet
. This stylish collection of delicate charms is worn exclusively on a new slender sterling silver bracelet. Uncover 24 separate symbolic emotion charms carefully crafted using precious metals and delicate stones, representing true feelings and beliefs. Whatever qualities and values you believe in there is a PANDORA ESSENCE charm for you. Convey your inner self through sophisticated charms that reflect your true emotions and values. Express the inner ESSENCE of yourself and start your new PANDORA journey at John Greed Jewellery. PLEASE NOTE: This is an exclusive concept which can only be used with a
PANDORA ESSENCE bracelet.